Entwickler Liste Harebrained Schemes
Harebrained Schemes
Harebrained Schemes is a small team of passionate game developers led by Jordan Weisman, the creator of Shadowrun, Crimson Skies, BattleTech, MechWarrior, and many other acclaimed properties. Founded in 2011, the Seattle-based studio is centered around collaboration between seasoned veterans and fresh talent.
Spiele vom Entwickler Harebrained Schemes

Gesamt: 2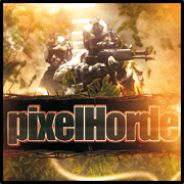 Join the pixelHorde Discord Server!
Check out the pixelHorde community on Discord - hang out with 32 other members and enjoy free voice and text chat.
wir sind und zocken bei pixelHorde
Neue Entwickler
Neue Entwickler in der ePrison Datenbank
Top Entwickler
Top Entwickler in der ePrison Datenbank