Entwickler Liste IOI Malmö
IOI Malmö
The new studio will strengthen IO Interactive's commitment to deliver exceptional content to the HITMAN franchise, community and all our fans.?"Furthermore, this will expand our muscles for creating brand-new and exciting endeavours, new universes, new franchises. In other words, IOI Malmö and Copenhagen are one family", Hakan Abrak continues.
Spiele vom Entwickler IOI Malmö

Gesamt: 0
Dieser Beitrag hat noch keine Einträge.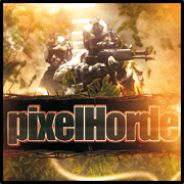 Join the pixelHorde Discord Server!
Check out the pixelHorde community on Discord - hang out with 32 other members and enjoy free voice and text chat.
wir sind und zocken bei pixelHorde
Neue Entwickler
Neue Entwickler in der ePrison Datenbank
Top Entwickler
Top Entwickler in der ePrison Datenbank