Entwickler Liste Snail Game
Snail Game
Suzhou Snail Electronic Co., Ltd. (Snail Game) wurde im Jahr 2000 gegründet und ist einer der ersten und führenden 3D-Onlinespiele-Entwickler in China. Snail Game hat folgende Spiele bereits erfolgreich entwickelt und in über 20 Ländern weltweit vertrieben: Voyage Century, Age of Armor, 5 Street, The Chosen und Castle of Heroes und weitere Titel werden folgen.
Spiele vom Entwickler Snail Game

Gesamt: 3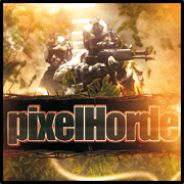 Join the pixelHorde Discord Server!
Check out the pixelHorde community on Discord - hang out with 32 other members and enjoy free voice and text chat.
wir sind und zocken bei pixelHorde
Neue Entwickler
Neue Entwickler in der ePrison Datenbank
Top Entwickler
Top Entwickler in der ePrison Datenbank