Entwickler Liste Wax Lyrical Games
Wax Lyrical Games
Wax Lyrical Games is a Video Game Developer founded in 2010 by game developers Alan Thorn and Marlies Maalderink. Wax Lyrical Games is committed to creating thought-provoking and unusual games for the PC and other platforms. Its first game was released in Feb 2011, award winning PC adventure title: Baron Wittard: Nemesis of Ragnarok. Wax Lyrical Games is set to produce further titles soon.
Spiele vom Entwickler Wax Lyrical Games

Gesamt: 1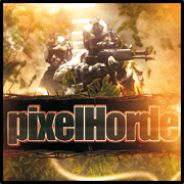 Join the pixelHorde Discord Server!
Check out the pixelHorde community on Discord - hang out with 32 other members and enjoy free voice and text chat.
wir sind und zocken bei pixelHorde
Neue Entwickler
Neue Entwickler in der ePrison Datenbank
Top Entwickler
Top Entwickler in der ePrison Datenbank