Publisher Liste GTArcade
GTArcade
GTarcade ist eine der führenden Spiele-Plattformen, die Spielern weltweit hochwertige Browser- und Mobil-Spiele liefert. Mit internationalen Hits wie League of Angels, Knight's Fable oder Hero Commander, setzt GTarcade den Maßstab für alle Free-to-Play Spiele. GTarcade Entertainment und GTaracde.com, sind beide Eigentum von Youzu Games Hong Kong Limited. In 2009 gegründet, hat sich Youzu schnell als einer der größten Entwickler und Publisher von Browser- und Mobil-Spielen etabliert. Mit dem Motto "Sharing Simple Joy" (Teile ein Stück Freude), hat Youzu preisgekrönte Browser- und Mobile-Spiele entwickelt. Insbesondere mit dem internationalen Hit "League of Angels", hat Youzu sehr viel Medieninteresse bekommen.
Spiele vom Publisher GTArcade

Gesamt: 0
Dieser Beitrag hat noch keine Einträge.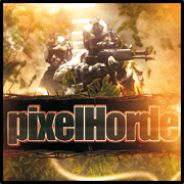 Join the pixelHorde Discord Server!
Check out the pixelHorde community on Discord - hang out with 32 other members and enjoy free voice and text chat.
wir sind und zocken bei pixelHorde
Neue Publisher
Neue Publisher in der ePrison Datenbank
Top Publisher
Top Publisher in der ePrison Datenbank