You will delve into the grim mind of serial killer Anthony, who resides in an abandoned house in the woods. As a conscience, you have the opportunity to follow everything the main character does and goes through. You get a glimpse into his hidden memories that put him on this wicked path. However, you don't have the ability to manipulate him because there is an even more mysterious entity with you that is the main instigator, controlling behavior, lusts, and the desire to hurt.

You are exposed to many interpretations of his worldview, both external and internal, his struggle with himself, and it is up to you to help him. If you manage to weaken his inner will enough, you may end his story much sooner than you think. Or you can walk all the way to the end, learning the whole story through his memories, but at a terrible cost. You are in for a surreal journey through the subconscious, the inner demons and the bitter realities of the world.


Player as spectator - spectator as player. The main character is primarily controlled by a mysterious entity and thus determines the development of the game's story. Conscience is strongly suppressed and it is up to you to return it to its original state by your actions through various game interaction, puzzles, searching for the answers and memories in this surreal world.
Decision. You have the option to decide right or wrong, and thus the serial killer will not be haunted by feelings of lust. However, if you don't help him, the game will become more challenging and thus the battle with your own soul.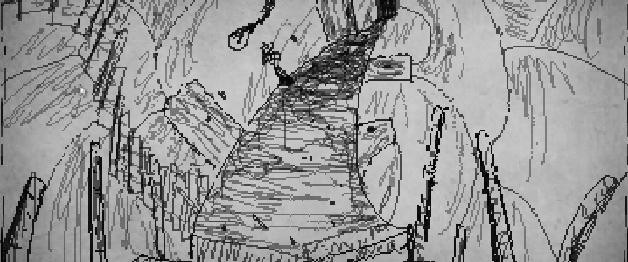 The question of death. If you manage to help the serial killer, his soul will be so weakened that you can commit suicide and end his story. But you lose the rest of the game's content, even though this is one of the game endings.
Being awake and subconscious visual style. The orientation is conditioned by the character's actions under the interaction of pointing and clicking, thus it is also possible to click on various objects and other game elements, exploring the closed world and its dark corners.