Meowter Space is the quintessential space cat experience. Explore, build and battle your way through space with your fellow feline friends - facing danger of catastrophic purr-portions.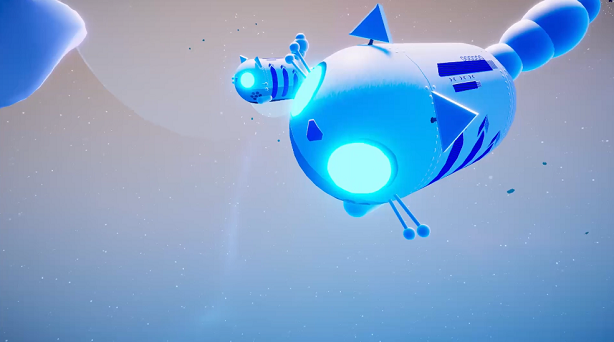 Explore and Excavate
Work together with your crew to discover and mine nearby asteroids for resources that are vital to your ship's development! Explore a vast landscape of asteroids and ship wreckage to amass a horde of rewards and riches.


Build your Ship
Crews can customize their ship to meet their needs. Whether you strike out as a battle-hardened juggernaut or a opportunistic privateer looking to make a quick buck - research and construct a ship that suits your playing style and unlock your crews true potential.


Battle to Survive
Space is no place for pussy cats. A perilous environment filled with rogue robots and strange aliens await your arrival, among the worst of them - other crews looking for nothing else but to ruin your day and loot your treasures. Do you have what it takes to survive?