Can you survive the world's deadliest jungle and find your true love?
Fool's Gold: Dice, Death & Dating is a TTRPG-inspired dating adventure game in which you, a daring adventurer, dive into the world's deadliest jungle to get a hot date for the annual Bundariko Ball.

Your adventure will take you through a deadly jungle before you find your way to the town of Bundariko, a ramshackle little dive full of adventurers, cultists, and single bachelors.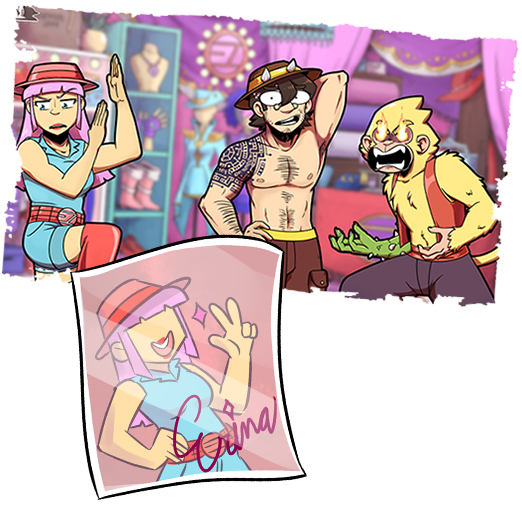 Who will you try to woo? The druid? The magical girl? The monster? Or others? Well, perhaps first try to make sure your choices don't get you killed and THEN worry about the smoochin'.

And of course, don't trust the monkey.
Features
Multiple bachelors of varying genders.

TTRPG-style gameplay where dice determine your fate!

Death

Unlockable images

High Res Artwork

Multiple endings & paths

Lots of humor

Monke

This is an early demo, so there's prone to be lots of changes as we go through development!