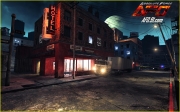 Absolute Force Online (AFO) is a first-person shooter game that can be played for free. The game runs on the Unreal Engine 3, offering luscious graphics and players may even switch on the fly to a third-person view. The character editor offers over 40 options to customize almost every part of the avatar, resulting in some outlandish characters such as maids or schoolgirls, as well as the typical military type. Besides using machine guns, sniper rifles and other weapons, players can also attack the enemies using vehicles such as tanks.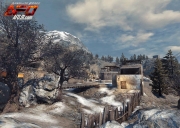 Exclusive Hero Battlefield

After a certain number of deaths, the character will be able to turn into a Hero with highly increased power and abilities. And then it's time to revenge yourself on those who killed you!

Fully Customizable Characters & Huge Arsenal of Weapons
The enhanced AVATAR system allows creation of the amazing and unique characters. More than 40 options for users to create their own character which means almost all part of the character body are customizable, realizing each player`s ideal style.
A huge arsenal of weapons in the game will earn you the most fantastic fighting experience!

Stunning Visual Effects & Intense Combat
More than a dozen of exquisite maps give you the choice to enjoy battles in totally different environment. And with the option to switch between 1st and 3rd person, the game greatly enhances the shooting experience for all types of fighter. By taking into account the various control habits of players, this special design also aims at displaying diverse game visions from different perspectives.

Multiple Game Modes
7 featured game modes await players to take on all challengers and work to earn better weapons. No matter which one you chose, the Deathmatch focuses on the individual's ability, Team Deathmatch pays more attention to teamwork, and with the Domination, Bomb Mode, Zombie Mode, Vehicle Mode, and Arsenal Mode, each will have you experiencing the thrill of battle at its best!