Notiz
Ab 27. Oktober 2015 kein Free2Play mehr!

Marktplatz
Plattform: PC Veröffentlicht: 25.02.2009
9,99€
Quake Live wird wahrscheinlich mit seinem Vorgänger und auf der Basis von Quake 3, welches als einer der bekanntesten und erfolgreichsten Spiele in die Spielegeschichte eingegangen ist, in die Browserspiele-Geschichte eingehen. Mit Quake Live wird spielen am Browser revolutioniert und einen Schritt weiter gebracht und falls es nicht der Hit schlechthin wird, dann kann Activision und id Software zumindest aus ihrem inGame Werbekonzept lernen und es für weitere Spiele einsetzen. Potential ist also mehr als vorhanden.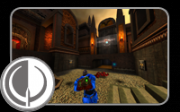 Team Deathmatch (TDM): It's Red against Blue in a coordinated contest of carnage. Two teams of players work to control the arena and score the most frags on their foes over the course of 20 minutes. If you kill a member of your own team, you will score a negative frag.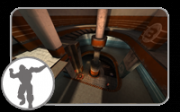 ClanArena (CA): Red vs. Blue last man standing. Everyone starts with all weapons and an increased amount of health and armor. When one team frags all players from the other team they are awarded 1 point for the round, then a new round begins. The first team to win 10 rounds claims victory.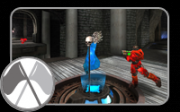 Capture the Flag (CTF): Slip into the other team's home base, grab its flag, and run home to score. Your own team flag must be present to score, so defense is equally important as offense in this classic battle of Red vs. Blue. Teams play for 20 minutes or until one team has walked away with 8 captures.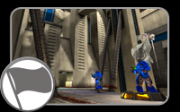 1-Flag CTF (1FCTF): A neutral flag spawns in the center of the map. Teams must pick up the flag and run it into the enemy base to score. Capturing the flag 8 time results in a win.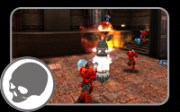 Harvester (HAR): An obelisk spawns in the middle of the arena. For each frag scored, a skull will pop out. Collect the enemy's skulls, and pick up your own team's to deny them, and capture the skulls in the enemy base for points. First team to 15 points wins the match.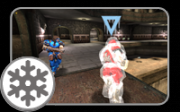 Freeze Tag (FT): Shoot everyone on the other team! Fragging another player freezes them. Freeze all enemy team members to score a team point. Stand by frozen teammates for 3 seconds to thaw them.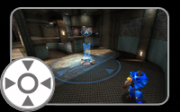 Domination (DOM): Capture and hold command points placed around the map. Players start with all weapons and regenerate health and armor. Every few seconds, the score is increased by how many flags the team owns. Score 150 points to win.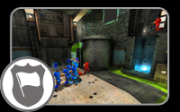 Attack & Defend (AD): Capture The Flag mixed with Clan Arena. Take turns attacking and defending your base's flag. 1 point for a flag touch, and 2 points for capturing or eliminating the enemy team. First team to 15 points wins.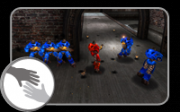 Red Rover (RR): Red Rover is a mix of Free For All with teams. Players start with all weapons, and fragging someone on the enemy team will cause them to join yours. The round ends when all players are on the same team. The player with the most frags after 10 rounds is the victor.
CPU: 2 GHz Intel Processor or better
GFX: NVIDIA GeForce 4 MX or better, ATI Radeon 8500 or better, Intel i915 chipset or better 1024x600 resolution
RAM: 1 GB RAM
Software: Windows 7 or later
HD: 1 GB verfügbarer Speicherplatz
SFX: Stereo Soundcard
DX: Version 9.0
INET: Breitband-Internetverbindung
LANG: Englisch
CPU: 2 GHz Intel Quad Core Processor or better
GFX: NVIDIA GeForce 7 Series or better, ATI Radeon X1800 series or better 1920x1080 resolution
RAM: 2 GB RAM
Software: Windows 7 or later
HD: 2 GB verfügbarer Speicherplatz
SFX: Stereo Soundcard
DX: Version 9.0
INET: Breitband-Internetverbindung
LANG: Englisch
Einzelspieler
Mehrspieler
Koop
58 Steam-Errungenschaften